Israel Will Start Shipping Cannabis Around The World
Will FDA Allow Israel Be The World's Source Of Legal Cannabis?
A long-time pioneer in cannabis research and biotechnology, Israel now wants to start exporting cannabis to the rest of the world, according to a Bloomberg article.
Jerusalem's Shaarei Zedek hospital is conducting a research program to develop cannabis-based medicine for autism with the intention of getting approved by the US Federal Drug Administration for use as experimental treatment. The medicine developed has already helped many of the 60 autistic children participating in the program, created by Adi Aran, neuropediatrician.
While the FDA still hasn't approved a single plant-based cannabis medicine, a formula that would be labeled as approved by the FDA would propel Israel's reputation as a global leader for medical cannabis research, development, and export since the medicine would no longer be classified as federally illegal to import to the US. According to Ameri Research, a US-based market research and consulting group, other potential markets for MMJ include the Netherlands, Belgium, Romania, Portugal, Switzerland, Germany, and the Czech Republic.
Ameri estimates the medical cannabis market to be worth $33 billion by 2024, which is three times as much as the projected $10 billion in sales for 2017 alone. This comes as no surprise considering that the acceptance for cannabis use as medicine is becoming stronger than ever especially for life-threatening conditions such as cancer, multiple sclerosis, arthritis, and chronic pain.
Breath of Life Pharma, an Israeli medicinal formula developer and cannabis grower who also supported Aran's autism research, intends to apply for an "investigative new drug" status from the US FDA by next year, if the research trials deliver convincing evidence. This kind of recognition from the FDA would help the company be successful in opening other production locations outside the US, as well as cultivate cannabis and conduct clinical trials, says Breath of Life Pharma CEO Tamir Gedo.
It seems that the fate of Israel in the global cannabis MMJ market depends largely on how the FDA feels. On the other hand, measures to legally export qualified cannabis already passed preliminary readings in Israel's parliament, and the process is expected to be completed next year. In August, the inter-ministerial group said that international sales from interested countries would contribute to a hefty $1.1 billion annually to Israel's $320 billion economy. Canada, as well as the Netherlands, are poised to join Israel in supplying the world's medical cannabis. Uruguay and Colombia are also expected to begin sales abroad soon.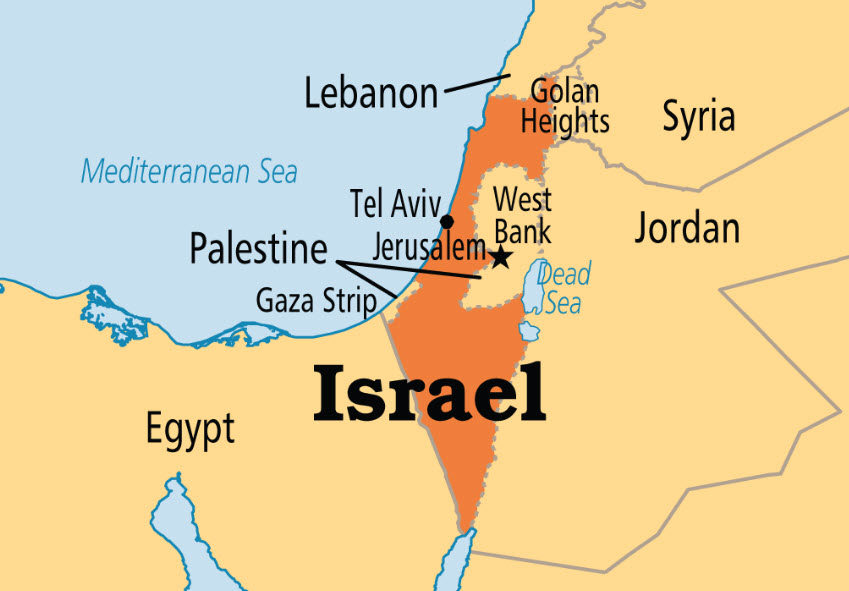 Distinguished Israeli Products
The Israeli government hopes to distinguish itself in the global cannabis marketplace as a brand that uses state-of-the-art agricultural technology. There is no doubt that Israel is much more advanced than other countries when it comes to developing agricultural technology, such as the drip-irrigation system developed by Netafim Ltd., and the unique bred crops developed by Hazera Ltd.; clearly all of which can be applied to create innovative MMJ products.
"When Israel handed out original licenses for growing cannabis, they started with an advanced agricultural infrastructure first used to grow other leafy vegetables and fruit," says Scott Greiper, founder and partner at Viridian Capital Advisors, a US-based financial advisory firm focused on the cannabis industry.
The government keeps a close eye on the industry and is protective of its reputation. Those in the team who proposed cannabis export said that Israeli companies should always maintain only high standards in developing medical-grade products which will be subject to stringent supervision. Sales will only be permitted to countries that have approved Israel's products. However, according to Saul Kaye, iCAN founder, once other countries begin producing their own product for their markets, the demand for imports would decline.
As of the time of writing, Israel's Health Ministry is already planning to increase cultivation licenses so that the number of farmers could grow from 8 to almost 50. Additionally, they've also invested 100 million shekels just for R&D. The Ministry of Health permitted 150 research proposals, 35 of which are clinical trials; and there are over 50 American companies conducting MMJ research in Israel. These companies invested over $125 million in Israeli cannabis businesses.
Even though Israel is the most progressive country in terms of cannabis research and tech, its use is still illegal for the general public. Some members of the Israeli army are made to undergo lie-detector tests, although regulations have somewhat been eased: civilians who are caught for first and second offenses for recreational cannabis use are fined, and it's possible that they won't have criminal records.
OTHER STORIES YOU MAY ENJOY…
ISRAEL CANNABIS RESEARCH, CLICK HERE.
OR..
CANNABIS INHALER GIVES CORRECT DOSAGES, CLICK HERE.
Published at Sat, 11 Nov 2017 06:00:00 +0000